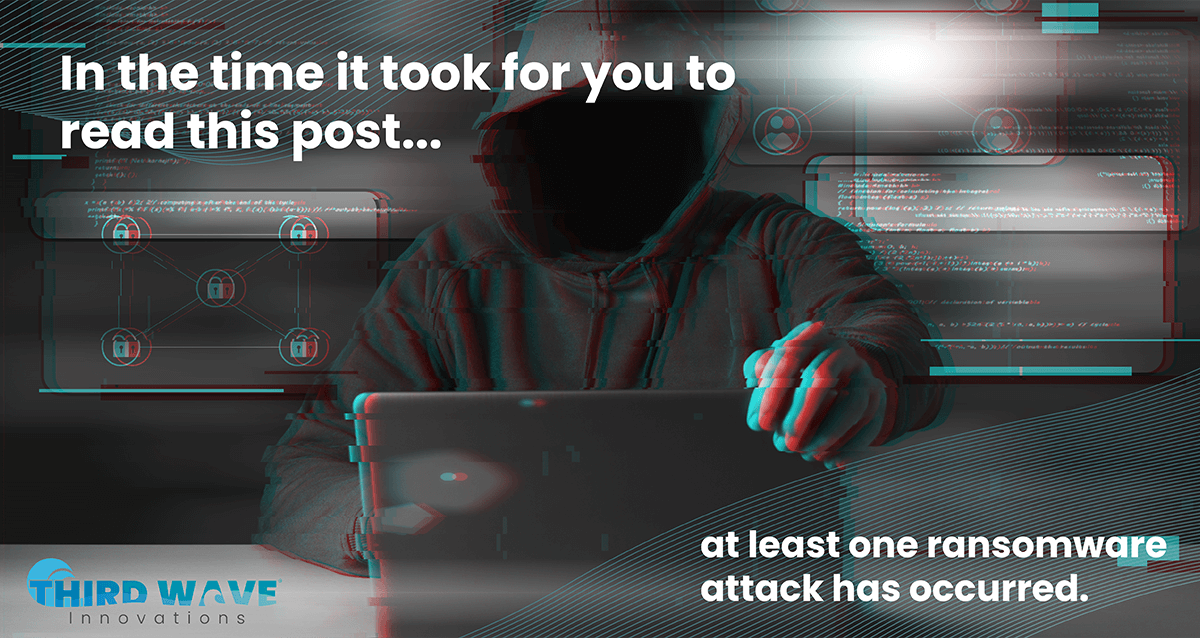 Basic Cybersecurity Services Every IT Team Needs Today
Recent studies have revealed 700,000 job vacancies within the cybersecurity sector, leading FBI cyber personnel outmatched by nearly 50 to 1. At the beginning of the month, the White House unveiled several initiatives to attract workers to the field. Private enterprises such as Google and Microsoft have also pledged support to close the gap; however, while businesses wait for qualified technicians to mature in the field, threats continue to evolve.
An estimated 400 new cyberattacks happen per day around the world, and while it only takes a few seconds for a threat actor to gain entry, businesses may take days to discover an incident. Past research found that incidents related to system intrusion and improper privilege use – like ransomware – can take months to detect, report, and contain. Every undetected second is a greater opportunity for data theft. In other words, businesses both big and small cannot afford to compromise on digital security, yet finding experienced support can be difficult.
As IT teams evaluate service plans and solution providers, identifying foundational services may seem daunting, especially if done without the qualified cybersecurity specialist currently in high demand. Although certain businesses will need differentiated solutions to maintain industry-related compliance codes –such as PCI and HIPAA– the following cybersecurity services should be foundational to your business:
Endpoint Threat Protection

Every device connected to your network is key to overall productivity, but also a potential vulnerability gap waiting to be exploited. Endpoint protection empowers businesses with peace of mind as their laptops, phones, tablets, and any other IoT assets are monitored for suspicious behavior.

Data Backups and Recovery

Ransomware attacks have become one of the most common threats in the digital world. A comprehensive backup and recovery strategy can help set businesses up for success in the event of an attack, potentially saving them from spending thousands to retrieve stolen data.

Security Operations Center (SOC) as a Service

A 24/7 SOC plan can cost upwards of $2.3 million to create from scratch, according to today's estimates. However, around-the-clock monitoring helps detect security gaps for faster intrusion reporting. By integrating a SOC as a services plan, businesses can affordably monitor threats while also consolidating endpoint protection, antivirus updates, and cloud-native resources into a scalable plan.

Awareness Training

Lastly, the importance of employee training cannot be overstated enough. Roughly eight in ten data leaks can be traced back to user error or negligence. A thorough understanding of your zero-trust policy can help empower employees to avoid common, yet often successful, social engineering threats. Moreover, if working in a BYOD model or alongside remote workers, awareness training assists in standardizing workflows and data sharing without overstepping privacy parameters or creating eventual confusion.
As companies continue to grapple with cybersecurity shortages, foundational services can be vital to maintaining business continuity. By integrating a solid foundation into a cybersecurity plan, businesses can continue evolving policies to encompass more robust and new solutions without compromising data.
To learn how you can implement these basic elements into your cybersecurity plan, contact our managed services team.