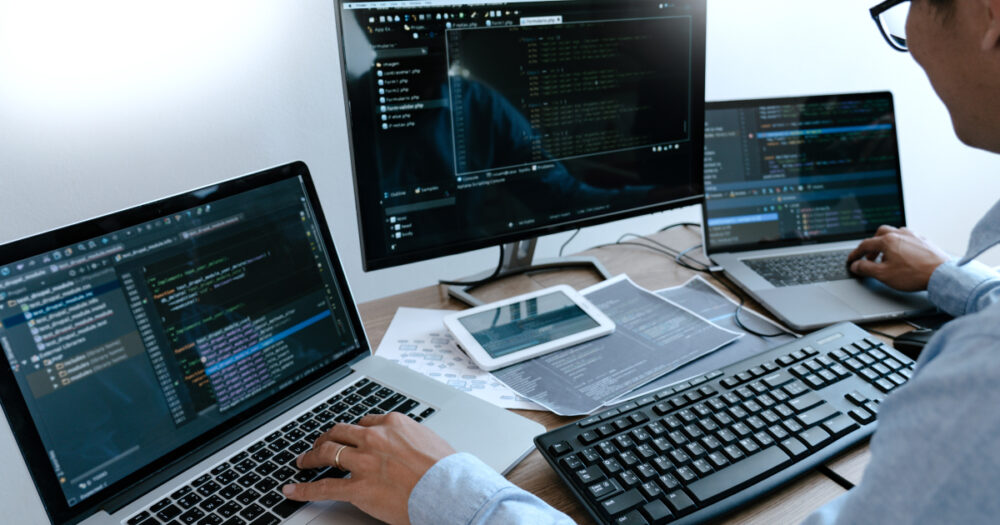 Here's a Closer Look into AI's Role in Modern Cybersecurity
Artificial intelligence (AI) has been noted as one of the leading innovative technologies to disrupt the market. From assisted sales forecasting to voice assistants, artificial intelligence operates on a robust database of possible outcomes to "predict" behavior. Globally, 53% of IT professionals have accelerated AI rollouts within the past two years. Intelligent insights have proven beneficial during sudden changes – like the 2020 pandemic – empowering businesses to quickly adapt and secure business continuity. Therefore, thanks to its adaptive and predictive nature, it is no surprise AI would soon play a role in modernized cybersecurity.
As technology advances with great leaps, cybercriminals have become resourceful and sneaky. Recent studies conducted by Check Point Research (CPR) show a 57% increase in cyberattacks last year. Though popular, bring-your-own-device and work-from-home policies have security gaps when devices and networks lack safety parameters and updates. While employee awareness and zero-trust plans remain vital, AI offers an advanced way to detect, eradicate, and prevent threats without burdening Cybersecurity teams.
5 Ways Artificial Intelligence Strengthens Cybersecurity
Since artificial intelligence stores and analyzes user behavior, it can help teams:
Detect Malware and Viruses
Suspicious software can silently find its way onto devices, either brought by a careless action or planted by threat actors. Since the pandemic, over 10 million malware attacks happen per year, costing the US an average of 4.54 million in 2022.
Artificial Intelligence can be trained to run complex algorithms and identify hidden threats, whether they're hiding as an email attachment or a well-crafted web page. Moreover, natural language processing, like the systems running Alexa and Siri, can be employed to extract text data sources and flag potential threats that seem harmless at a glance.
Alert Teams of Breaches in Real-Time
Cybersecurity researchers at IBM found that businesses take an average of 197 days to identify threats, and another two months to fully contain and resolve breaches. In the same study, companies containing breaches in less than 30 days saved more than $1 million compared to others who took longer.
When connected to your central database, AI can alert users of breaches and threats immediately when they happen, giving you the upper hand to quickly block access and update passcodes. Response workflows can also be put in place to further minimize human intervention and keep IT teams focused on other tasks.
Track Suspicious Behavior
Large-scale cyberattacks take work to execute. Whether it be through social engineering or monitoring, cybercriminals can be tactful in their approach, especially for valuable data such as payment and user information.
By collecting several observations over time, AI can evaluate user behavior and note whenever something seems out of the usual. Machine learning can also help detect user patterns to essentially "know" users based on their behavior.
Generate Models to Explore Possible Attack Vectors
Unlike proactive approaches, reactive plans do not prepare businesses to prevent attacks before they happen. Instead, businesses need to count on IT teams to quickly detect and react to breaches as opposed to mitigating them in the first place.
Equipped with behavioral data of both your users and threat actors, artificial intelligence can build models of potential threats, allowing your IT team to take a proactive approach to prevent attacks. By playing through pretend scenarios, businesses can create comprehensive disaster and recovery plans for unique issues.
Lower Labor Costs with Automated Tasks
Virtually every industry has faced or is facing a labor shortage, contributing to worker stress and, consequently, more shortages. With an ever-increasing demand for qualified IT workers, effective automation is a game-changer.
While reducing pressures on your IT team, artificial intelligence has been shown to save workers over 14 weeks' worth of labor through automated threat detection and silent system updates. To further alleviate IT teams, consider employing a managed security team to configure and maintain your AI solution. Built-in human checkpoints allow you to adjust AI parameters and scale your solution to encompass more users and additional best practices such as firewall services, data management, web filtering, and network monitoring.
In this ever-changing digital world, organizations should stay on top of the latest technology, including AI, to best protect their infrastructure. For more information on how to leverage next-generation technologies in your data security plan, reach out to our teams for more support.