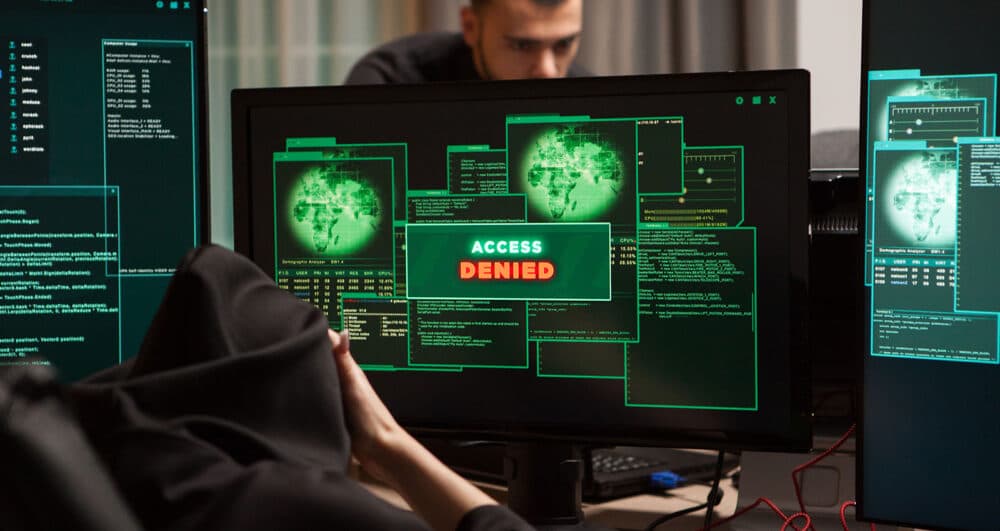 Last year saw a startling rise in ransomware attacks. Compared to 2020, the rate of ransomware jumped by 105%, according to Fortune. However, ransomware is far from the only cyber threat that has increased recently. Cybercrime is up across the board, and your company needs to do what's necessary to protect your sensitive information. Solutions like antivirus software are a great way to bolster your security posture, but make sure you don't overlook your organization's biggest vulnerability: your staff.
Transforming Your Employees Into Human Firewalls
There are many ways to improve your company's overall cybersecurity, like multi-factor authentication, password management, and security-focused policies. However, all of these measures fail to consider one of a business's weakest links: its employees.
Did you know that human error is the root cause of 23% of business-related data breaches? The average employee is unaware of the cyber risks their company faces; even fewer know what to do when they run into a threat. You could have the strongest cybersecurity ever created, but if one of your employees unwittingly creates a backdoor into your network, then all of those measures become essentially useless.
To have a truly formidable cybersecurity posture, you need to transform your employees into the equivalent of a human firewall. When we say human firewall, we're talking about your employees playing an active role in your cyber threat deterrence. This can be done if you train your staff on best practices to prevent data breaches.
Building Cybersecurity Awareness
Since the human factor plays such a crucial role in securing your business, the first step to protecting your network is to raise your team's end-user security awareness. Like learning a foreign language, the best way to get better is to practice. Awareness training involves taking courses on organizational security policies, learning about common threats like malware and phishing, and determining where your team fits into the equation.
How Does Cybersecurity Training Work?
To turn your employees into human firewalls, the training must be ongoing. With continual training, your workforce is less likely to forget what they've learned. However, since they're going to be busy with their own tasks throughout the day, training should be done on an on-demand basis. This allows your team to take courses whenever they have free time.
Typical cybersecurity training tends to include:
Education: Employees are given learning material (like newsletters, posters, and graphics) that helps them understand threats, how to avoid them, and what to do if a cyber attack happens.
Testing: A security operations center can perform simulated attacks that put what your workforce has learned to the test.
Transformation: The end goal of cybersecurity training is to transform your workplace culture in a way that prioritizes awareness and responsibility.
Benefits of Cybersecurity Training
Training can go a long way in helping you secure your organization's data. Some benefits of turning your employees into human firewalls include:
Security-Focused Culture: A work culture that takes security seriously and encourages employees to follow best practices.
Empowered Workforce: Your team will feel more confident in their interactions with data. If they're aware of what phishing or other threats look like, they won't be second-guessing their actions.
Downtime Prevention: Getting hit by a cyber-attack often results in lengthy downtime. An employee who knows how to spot threats can dodge these attempts when they see them, which means you're less likely to experience an attack and won't have to scramble to get your network back up and running.
Compliance: A lot of industries require businesses to meet certain security regulations. Teaching your staff about cybersecurity not only helps them avoid violating compliance, but it may also be a part of compliance itself.
Start Training Your Employees
If you need to transform your employees into human firewalls, Third Wave Innovations can help. As a managed security provider, we specialize in all things cybersecurity. With our phishing training for employees, we can give your team the awareness they need to stay safe online. As a result, your company's cybersecurity posture improves greatly.
Contact us today to learn more.