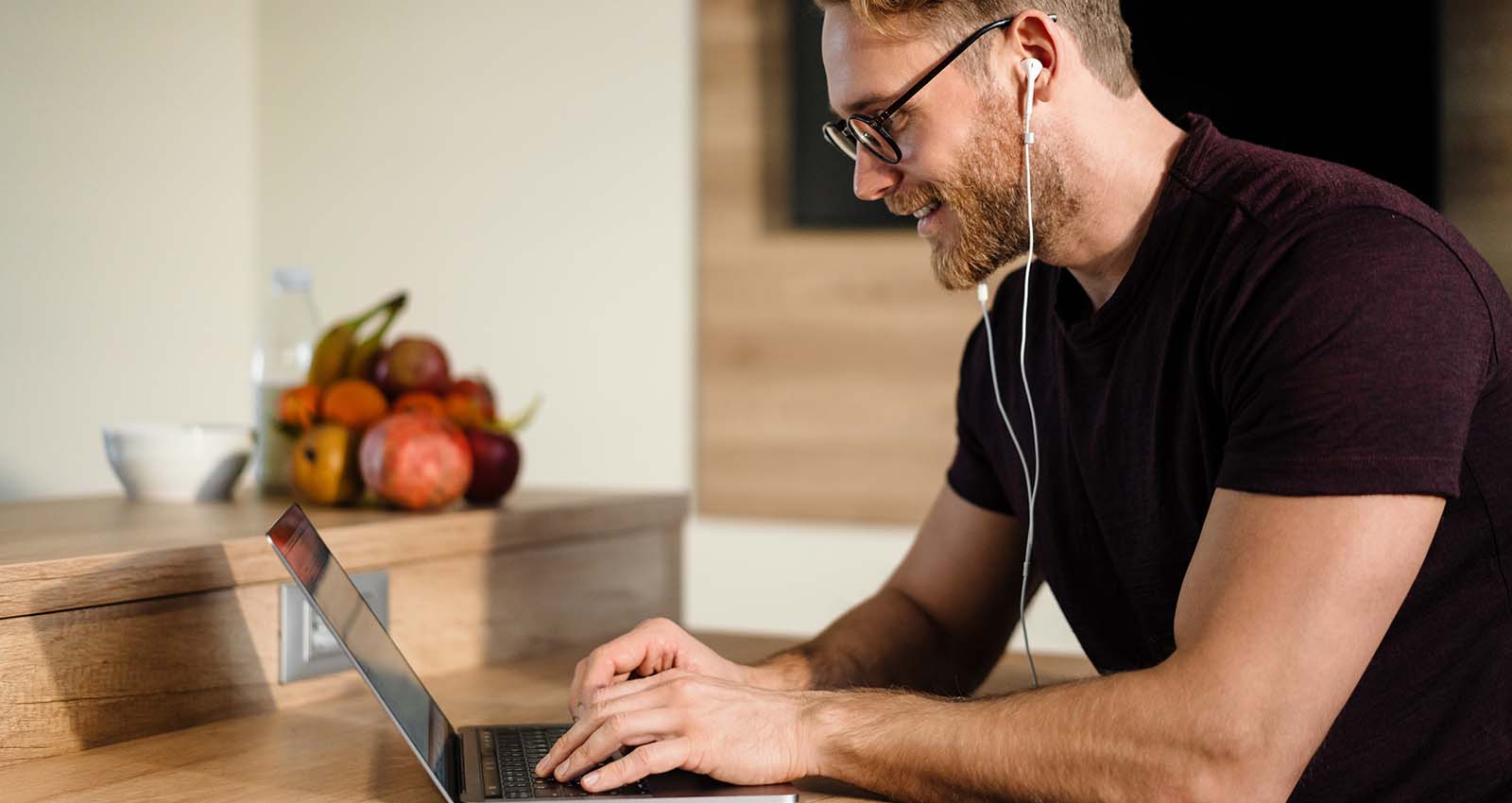 If you've adopted a work-from-home policy, you are far from being alone. Remote work is a rapidly growing trend thanks to the many business and employee-related benefits it provides. As organizations across the country embrace this new way to work, it's never been more important to be aware of the risks of remote working. In this blog, we're going to explain the importance of IT security for remote workers and tell you how you can support your remote teams.
Why Is Remote Work Cybersecurity Important?
When your employees are in the office, they are working directly on your network. If you have reliable cybersecurity, they can securely connect to your network and privately access company programs and files. They also have the benefit of being a short distance away from your IT department. The same can't be said for your remote staff.
When you switch to a fully remote or hybrid work model, you can't forget that your virtual team is using their own home internet to connect to your company network. The internet security level of the average home is often substandard when compared to an office's cybersecurity. Additionally, your IT department may also lack the ability to provide adequate service to your remote staff. This separation between employees, devices, and your IT team is what makes it difficult to maintain remote work cybersecurity.
How To Provide Remote Work Cybersecurity
Although employees who work from home may not have the same kind of cybersecurity that's offered in your building, there are steps you can take to keep them and your network protected. These strategies can help them address the typical security vulnerabilities that come with working on a home network. Here are a few cybersecurity tips for remote workers that can improve their security posture:
Install a Virtual Private Network
A virtual private network (VPN) is a private network that encrypts your connection, allowing you to send and receive data privately and anonymously. With a VPN for remote work, you can make it much harder for hackers to gain access to sensitive data. This tool can protect your team as they use things like remote communication solutions (e.g. Slack or Microsoft Teams), customer relationship management (CRM) software, and other applications that connect with your network.
Never Leave Devices Unattended
Cybersecurity isn't just about the software, it's something that's also affected by the decisions you make with your hardware. For example, if you're working on the subway, a stranger could look at your screen and see sensitive information. Since remote work cybersecurity impacts hardware as well, you should make it known that it's up to your employees to protect their physical work devices.
How you protect your hardware depends on the situation. However, there's one good rule of thumb your team can follow—never leave your equipment out in the open. The last thing any business wants is for their network to be compromised because an employee had their laptop stolen. Make it a rule that once your employees are done with their work, they need to store their device in a secure location.
Stay Away From Public Wi-Fi
It may be tempting to go to your local coffee shop, set up your workstation, and connect to the public Wi-Fi, but this is not a good idea. While they can be very convenient, public networks are extremely risky. You never know what sort of bad actors are also using the Wi-Fi and waiting to attack a new computer that joins. If you feel the need to get away from your home office, you can try working on a private hotspot created from a personal device only you have access to. This way you can work on the go without compromising your remote work cybersecurity.
Conduct Cybersecurity Training
A joint study from Stanford University and Tessian has revealed that 88% of data breaches are caused by human error. Your employees are the biggest vulnerability your company can have. If you want to keep your company secure, you have to turn your organization's weakness into its strength. This can be done by training your staff in remote work cybersecurity best practices.
Training your staff on best practices teaches them how to identify and avoid threats. They can also learn what to do if they suspect their device has been compromised. Training can come in the form of classes, educational material, and simulated attacks that allow them to put what they've learned to the test.
Improve Your Remote Work Cybersecurity
For the best cybersecurity services, reach out to Third Wave Innovations. Our experts can work with you to implement solutions that are perfect for remote work cybersecurity. With us by your side, you won't have to worry about cybersecurity again.
Contact us today to learn more.