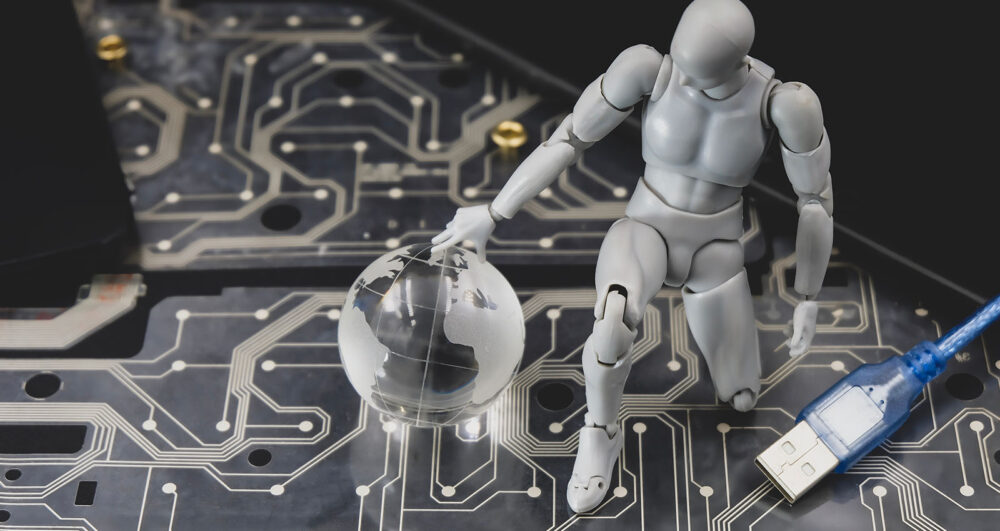 In today's world, you can't risk running a business without some form of cybersecurity. You have to protect the information of your company, and you're also responsible for guarding the data of your customers. Cybersecurity regulation is meant to help you with maintaining data privacy. The complexity and changing nature of cybersecurity regulation can make compliance difficult, so we're going to break down what you need to know about cybersecurity compliance.
In this blog, we're going to talk about:
What cybersecurity compliance is
The importance of continuous cybersecurity compliance
The major regulations you should be aware of
How you can achieve cybersecurity compliance
What Is Cybersecurity Compliance?
As a business, you have access to a vast amount of data. While some of it may not be that important, a good chunk of that information is not meant to be seen by the public (e.g. credit card numbers, passwords, and social security numbers). If this data ended up getting stolen or leaked, it could hurt your organization and your customers' financial livelihoods. Regulations were created to help you and other businesses in your industry prevent data breaches.
Cybersecurity compliance requirements are designed to protect the average consumer from cyber-threat danger. These requirements set a minimum expectation of what your company must do to adequately secure its sensitive information. However, the requirements aren't standard across the board. Depending on what industry you're in, certain standards may overlap, which is one of the main reasons compliance can be so confusing.
The Importance of Continuous Cybersecurity Compliance
Following regulations isn't something you do just to pass cybersecurity compliance certification. Your business should be actively working to make compliance part of your daily operations. It is necessary to maintain cybersecurity compliance at all times.
The act of maintaining compliance is known as continuous compliance. This is a proactive, ongoing approach to maintaining the requirements set by frameworks and regulations. Cybersecurity regulations change all of the time, so if you're not making adjustments as needed, you could fall out of compliance. Cybersecurity compliance services can help with continuous compliance.
What Are the Major Cybersecurity Compliance Requirements?
Cybersecurity compliance requirements go hand-in-hand with protecting data. However, every industry handles different types of sensitive data, from personal medical history to internet protocol (IP) addresses. As a result, the regulations that apply to your business depend on your industry.
Here are a few examples of major types of industry compliance requirements:
HIPAA
The healthcare industry is a goldmine for hackers due to the exhaustive amounts of private data it holds. In addition to storage, these businesses also have to process and share this information while keeping their systems interoperable. As a result, the attack surface for any healthcare organization tends to be fairly wide and ripe for attack.
The main cybersecurity compliance requirement that addresses these concerns is the Health Insurance Portability and Accountability Act (HIPAA). Enacted in 1966, the HIPAA privacy rule dictates how protected health information (PHI) is disclosed.
CMMC
The cybersecurity maturity model certification (CMMC) program is a collection of cybersecurity standards, not unlike the Defense Federal Acquisition Regulation Supplement (DFARS) 7012. This regulation governs how contractors working with the government handle controlled unclassified information (CUI). The CMMC has recently been updated to make compliance a little easier and is now referred to as the CMMC 2.0
Who needs CMMC certification? While it's not fully necessary yet, any company that handles CUI is expected to comply with the CMMC. Once the CMMC goes into full effect in 2026, if you want to be considered for a contract with the Department of Defense, compliance has to be proven first.
GDPR
Approved by the European Union (EU) in 2016 and later enforced in 2018, the General Data Protection Regulation (GDPR) regulates how companies protect your personal data if you're an EU citizen. This law replaced the previous privacy protection mandate, called the Data Protection Directive 95/46/EC. Although this policy is meant to protect citizens of the EU specifically, the laws have an impact on the international community. Any company, even non-European organizations, that offers goods and services to EU citizens must comply with this regulation.
CCPA
Created in 2018, the California Consumer Privacy Act (CCPA) is the first comprehensive consumer privacy law in the US. It demands that companies implement certain initiatives to give Californians unparalleled data privacy rights. Similar to the GDPR, the CCPA requires compliance if you do business with residents of California. This applies to all organizations that serve Californians and have at least $25 million in annual revenue.
How To Achieve and Maintain Compliance
If you want to achieve and maintain compliance, your best option is to partner with a managed security services provider (MSSP). An MSSP knows how to optimize the protection of your data and can help you prepare for audits. This is done through solutions such as:
Assessments: An analysis of your current compliance level is done to establish a baseline. Using the information gathered, a checklist can be created that consists of action items that need attention.
Planning and implementation: An MSSP can develop and implement a strategy for addressing all issues revealed during the assessment. They can also help with updating security policies, procedures, and physical controls.
Systems monitoring and compliance testing: An MSSP can monitor and manage your entire IT infrastructure to react quickly to suspicious activity. In addition, they can perform regular security vulnerability tests to identify and mitigate risks.
Reporting and notification: To ensure you're aware of cyber threats, an MSSP can provide reports of your compliance status. If you fall out of compliance, they can also send you notifications.
Achieve Compliance With Third Wave Innovations
If you're having trouble with cybersecurity compliance, come to the experts at Third Wave Innovations. We offer comprehensive compliance services so you don't have to worry about the consequences of non-compliance. Focus on growing your business, we'll take care of your compliance needs.
Contact us today to learn more.