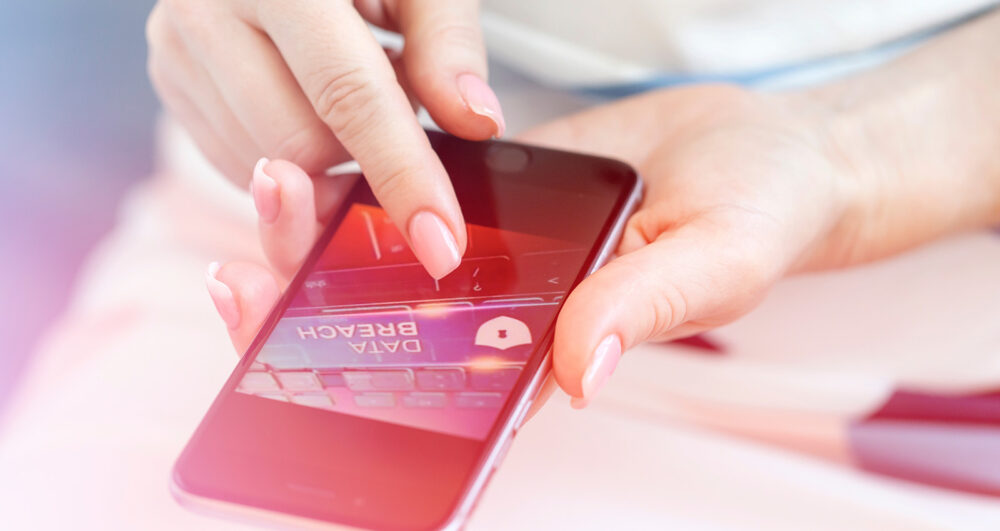 What's the first thing that comes to mind when you think about a cyberattack on a business? You probably thought about the amount of financial damage a data breach could do to your company. While that is a serious consequence, there's an even deeper cost of a cyberattack.
The Cost of Cyberattacks
Although businesses face many risks, there are few as troubling as cyber threats. These threats are rapidly growing in number and sophistication by the year. And it's not just large corporations that are in danger—cyberattacks also affect small businesses. In fact, 43% of cyberattacks target small businesses, according to Fundera.
Do you think your organization could withstand the financial impact of a cyberattack? In the course of a year, the average cost of a data breach rose from $3.86 million to $4.24 million, as stated in a joint study from IBM and the Ponemon Institute. While this may be pocket change for the likes of Google or Amazon, it's nothing to sneeze at if you're a small business.
What Goes Into the Cost of Data Loss?
You may attribute cybersecurity costs to regulatory fines, but the cost of a cyberattack is felt in more ways than one. In fact, there are a variety of costs that can contribute to that $4.24 million average. For example, a typical cost of a cyberattack is having to pay for forensic services to discover where the attack occurred in your network. Another cost may include legal fines if your customers were affected by the attack.
You Can Lose More Than Just Money
Although financial loss is a serious consequence, you shouldn't look at the cost of a cyberattack from a strictly monetary perspective. When your systems are invaded by an outside threat, other problems can crop up for your business, such as:
Reputational Damage: While the reputational cost of cyberattacks is not as quantifiable as financial loss, the reputational damage can harm your business. If your organization falls into a security breach, it could make your customers lose their trust in your organization.
Legal Consequences: Data protection and privacy laws require your business to maintain the security of all personal data you hold for your customers as well as your staff. If you fail to protect this information, whether accidentally or deliberately, your business could face sanctions in addition to regulatory fines.
Data Damage: Data is immensely important to your business, as it informs your strategies and decisions. A successful cyberattack could damage or even totally erase your information. Losing this valuable data might set your company back weeks, months, or even years.
How To Avoid the Cost of Cyberattacks
The best way to avoid the cost of a cyberattack is to strengthen your cybersecurity posture. You can do this by:
Training Your Employees: Educate your staff on the dangers of cyber threats, how to spot them, and what to do if their devices are compromised. This can involve online courses, ongoing emails with cybersecurity tips, or conducting real-time cyber threat simulations. The more your team understands the risks, the less likely they are to fall victim to an attack.
Implementing Cybersecurity Tools: A managed security services provider (MSSP) can help you implement enterprise-level cybersecurity tools that are capable of thwarting a variety of cyber-attacks.
Maintaining Communication: Maintain ongoing communication about cybersecurity with your staff. This helps keep everyone in your organization engaged and establishes a workplace culture that prioritizes cybersecurity.
Configuring Your Filters: Configure your anti-spam filters to prevent known malicious files from entering your computing environment.
Creating Backups: Don't forget to frequently back up all of your documents and applications to an offline storage solution. This way, if you experience a cyber-attack, you won't have to worry about losing any precious data because you have duplicates.
Choosing an MSSP: A MSSP like Third Wave Innovations works with you to deploy cybersecurity solutions that protect you from a wide variety of threats.
Protect Your Business With Third Wave Innovations
For complete cybersecurity services, look no further than Third Wave Innovations. Our team specializes in cybersecurity and understands what it takes to keep your systems safe and protected at all times. With us by your side, you can rest easy knowing your IT is in good hands.
Contact us today to learn more.