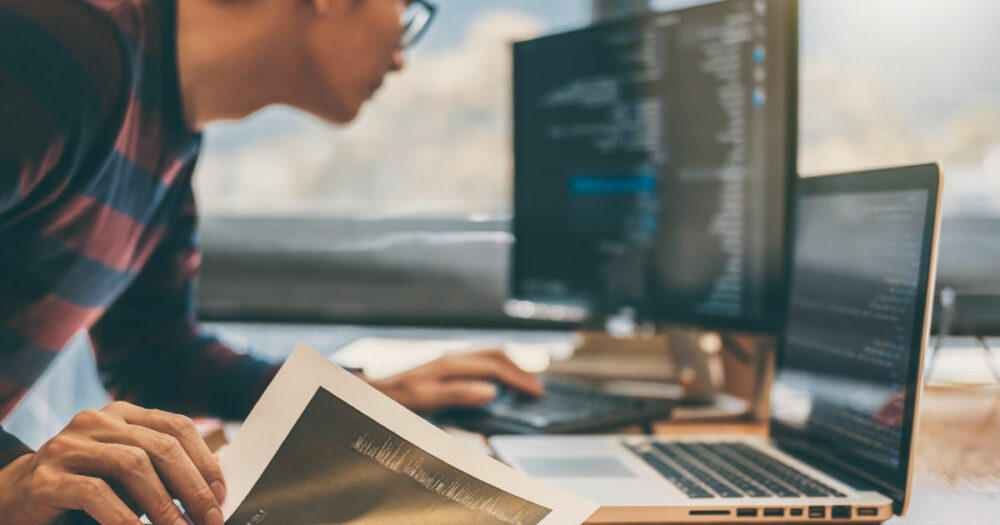 Understanding Ransomware and How to Protect Your Business from It
As cyber threats continue to rise, more supply chain decision-makers are trying to understand the types of threats their businesses could face. One of these threats is a ransomware attack.
A ransomware attack is a type of malware that threatens to publish the victim's data or permanently block access to it unless a ransom is paid off. These types of attacks can occur when you open a malicious email or a fake website, which then targets your data and encrypts it, so you cannot view or utilize it. Ransomware attacks can affect any business, from individual users to large corporations by locking up individual files to entire databases. Additionally, ransomware comes in different forms and presents a risk to business security. While attacks may look different in unique circumstances, the most common types of ransomware are:
Encryption – The most common form of ransomware in which data is encrypted to prevent user access.
Lockers – Ransomware that restricts the use of your entire computer
Scareware – An attempt to scare users into buying unnecessary software with pop-ups that flood screens
Doxware – A threat to leak information unless the fine is paid
Unfortunately, attacks like ransomware are becoming more frequent as surveys from last year showed ransomware attacks increased by 151%, more than the last five years combined. Due to the huge jump in attacks, ransomware has become the largest threat to small businesses. Studies also indicate 82% of ransomware attacks target small businesses and cost an average of more than $6 million for victims. Even though businesses currently face a surge of attacks, ransomware attacks aren't expected to decrease. Experts predict ransomware attacks will cost a total of $265 billion annually by 2031. As the number and cost of attacks continue to increase year over year, consider telling your business to avoid these actions to stay safe:
Opening suspicious phishing emails
Visiting corrupted websites
Downloading infected file extensions or malicious attachments
Allowing system and network vulnerabilities or incomplete visibility
6 Ways to Protect Your Business from Ransomware.
Fortunately, avoiding these unsafe actions and implementing secure privacy solutions can help manage the risks of ransomware. Procedures like an offline backup can help securely store all your data and privacy protection solutions. Moreover, diverse and experienced IT professionals can help your business identify gaps and prioritize remediation strategies for successful and strategic plans. Whether you need assistance in resolving current challenges or plan to deploy new systems, an experienced privacy solution delivers:
A baseline assessment of security posture – Assess if your current security position is ready to face challenges and how to strengthen data protection.
Development of policies and procedures – Make a plan to meet compliance standards and cyber threat challenges.
A backup and disaster recovery plan review – Strengthen preparation for what to do in case of emergencies.
Email security – Secure your emails and eliminate phishing threats and infected file attachments.
Security awareness training – Train your employees to recognize cyber threats and boost data visibility.
Backup and data management services – Create a secure offline backup program to protect data.
Ransomware attacks present a significant risk to businesses not ready for the surge in cyber threats. Gain more insight about cyber trends and how you can experience your data in new ways with Third Wave Innovations.