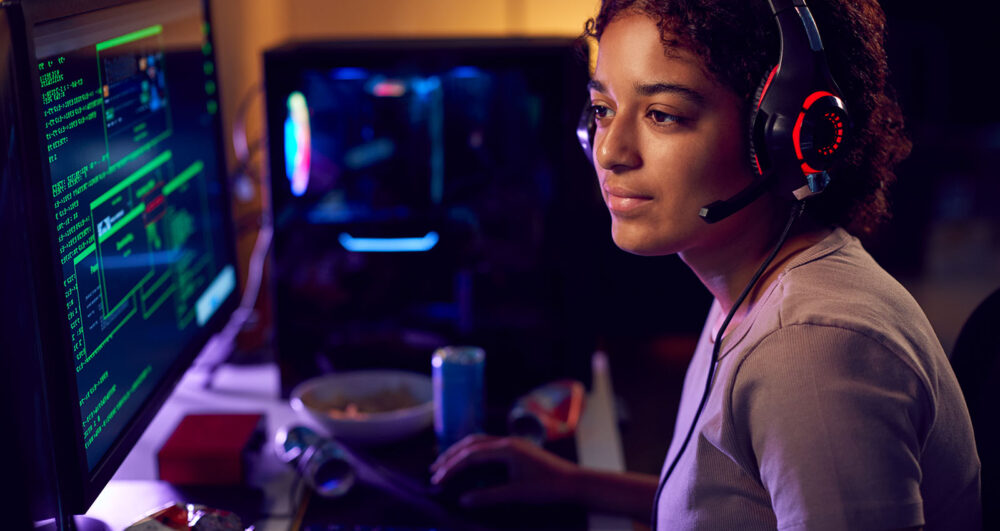 One of the more recent technological innovations to come to the corporate world is the digital assistant. In their early days, these voice assistants were nothing more than mere novelties. Now, however, with their increased sophistication, they have become valuable tools for the office. With over 110 million personal assistant devices in use in the U.S alone, the adoption of this technology probably won't be stopping any time soon.
Voice Assistant Security Awareness
While there are plenty of benefits to be had by having a digital assistant in the workplace, it's not without its risks. Keep in mind that voice assistant devices are computational machines that are connected to the internet. As with any piece of internet-connected technology, these virtual assistants are open to vulnerabilities. If you plan on using one in your own office, it's recommended that you take steps to secure it first.
Types of Voice-Controlled Assistants and Their Risks
From smart speakers to phones, artificial intelligence (AI) can be found almost everywhere these days. Some of the most popular versions come from well-known brands like Google, Amazon, Microsoft, and more. Every virtual assistant has at least some level of security built-in, but not enough to keep you thoroughly protected. On top of that, each assistant has their own strengths and weaknesses.
Siri: Siri is one of the most widely used AIs in the group. Similar to other devices from Apple, it is designed to be tightly connected with Apple's family of gadgets. What this means is if, say, your Apple HomePod becomes infected by a virus, other devices become instantly vulnerable as well. The main risk behind Siri, however, is that it has access to your Apple ID, name, phone number, date of birth, passwords, and even credit cards.
Alexa: Alexa is featured on a vast number of Amazon devices like the Echo Dot and Echo Show. It's even included in some devices you wouldn't even expect, like the AmazonBasics Microwave. The risk of Alexa is based on the fact it has access to your purchase history and credit card information.
Cortana: Named after Master Chief's AI assistant from the popular game franchise Halo, Cortana is Microsoft's answer to Apple's Siri. Cortana arguably has the most robust cybersecurity settings among all the most popular virtual assistants, but it's also one of the most frequently targeted.
Google Assistant: Initially found in only Google's line of smartphones, Google Assistant is now widespread in a variety of Android devices. Google Assistant is a highly advanced AI that can search through a user's emails and documents. This opens up the potential for a serious data breach.
Securing Your Voice Assistant
Although voice assistants create new vulnerabilities in your network, that doesn't mean you shouldn't use them. Just like with your work computer, if you apply proper security precautions and follow cybersecurity best practices, they should be safe enough to use.
Here's how you can secure your digital assistant:
Use only trusted applications: There are millions of applications in the marketplace with some being more reputable than others. Your virtual assistant can interact with most apps, so make sure it only has permission to interact with apps from trusted publishers.
Don't link sensitive accounts or credit cards: The more accounts a voice assistant is connected to, the more convenient it is. However, you should avoid giving access to sensitive accounts, like your email. It's also a good idea to avoid giving it access to your credit cards.
Mute After Use: Your virtual assistant is always listening unless you put it on mute or turn it off. While it's more convenient to have it on at all times, you don't want it recording you while you're talking about sensitive company information.
Use WPA2 encryption: Digital assistants connect to the internet via Wi-Fi. Unless you protect that network, anyone can access it. WPA2 is the fastest and most secure type of wireless internet encryption.
Secure Your Office With Third Wave Innovations
Third Wave Innovations is a managed service provider that takes cybersecurity seriously. We offer a wide selection of services to keep your network protected from the worst cyberthreats. If you need a unique solution, we're able to tailor our services to meet the needs of your business. Our team is dedicated to ensuring our clients have a network they feel safe working on.
If you would like to learn more about this or how we can secure your business, contact us today.