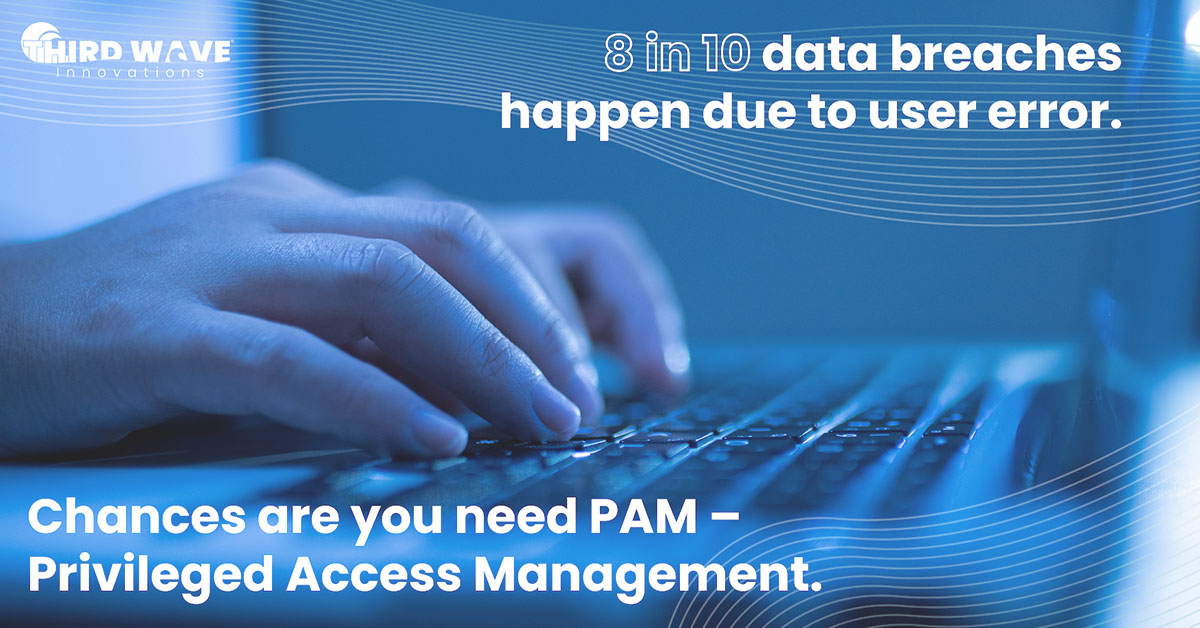 What is Privileged Access Management and Do You Need It?
From multi-factor authentication to penetration testing, many data security parameters have been created to prevent data leaks. However, studies show that nearly 88% of data breaches are often traced back to user error. Studies conducted by Stanford University show that about five in ten employees admit to causing at least one error capable of compromising security. As users find themselves in higher positions, they may have access to more sensitive materials such as payroll documentation, corporate financial statements, and password sheets, exacerbating the effects of a potential leak. To prevent widespread breaches within high-level teams, cybersecurity strategies now factor in Privileged Access Management (PAM) systems to segment data availability.
By separating access credentials and restricting permission for certain accounts, businesses can help employees prevent accidental leaks and maximize security ROI. Nevertheless, only 56% of organizations are mildly confident regarding their PAM system.  While a PAM solution shouldn't be your sole source of data security, it provides a simplistic layer of protection to growing and large-scale businesses alike.
4 Signs You Should Implement a PAM Solution
Presence of Orphaned Accounts – As employees leave a position, user accounts should be deactivated; however, if sensitive information and logins are attributed to a former user, businesses often retain orphaned accounts. These types of accounts can become backdoors for cybercriminals and past employees if passwords aren't promptly changed.
Current Restrictions Cause Delays – Over-restrictive parameters may cause delays in workflows since teams need to gather access credentials before using vital data. A PAM system provides a pre-established set of privileges, removing extra hurdles from your team as they complete tasks.
Passwords are Being Shared – Password sharing may be convenient upfront, yet the more users have access to a shared password, the more complicated it will be to trace a data breach back to an individual user. A tiered system with unique passwords and credentials can still provide easy access without compromising security.
Lack of Standard Identity Management for Different Platforms – Any given business may use multiple applications and platforms to execute mission-critical workflows. As more data is stored in cloud environments, businesses may find themselves using many different tools, each with its own identity management process. Without a standard procedure, vulnerable entry points may go unnoticed.
When working alongside a cybersecurity provider, businesses implementing PAM have often witnessed a decrease in accidental leaks along with reduced malware infection instances. Furthermore, because PAM also simplified data access for preset users, teams can accelerate workflows and reduce downtime.
For more information on how you can create a scalable PAM solution, meet up with our Managed Service team to evaluate your current security plan.