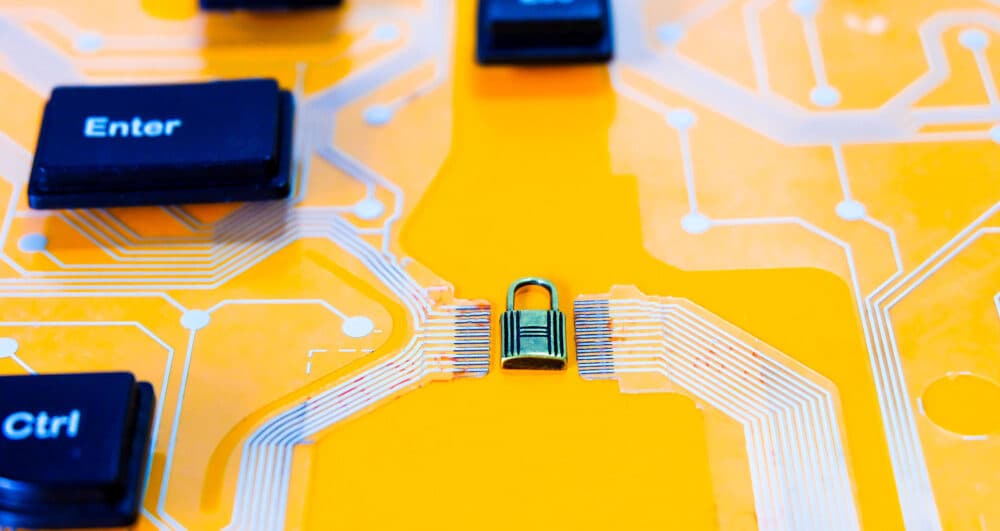 What Is SOC as a Service?
As the technology we use becomes more advanced, so do the tools cyber criminals use to infiltrate computer systems. With the growing sophistication of hacking techniques and online threats, it has become a major challenge for businesses to keep their networks guarded. Managed security is one way an organization can protect itself, but in some situations, it may not be enough. If you demand a more secure solution, a security operations center as a service (SOCaaS) may be just what you need.
What Is SOC as a Service?
To help you understand exactly what this service is, let's first explain what a SOC is. A security operations center refers to a team of cyber security analysts. Although it may sound similar to the typical IT department, there is one big difference. While your IT department is focused on supporting your technical infrastructure, a SOC's attention is squarely focused on conducting advanced cybersecurity operations.
Through early threat detection and response, this team proactively eliminates threats before they mature into something that could cause damage to your network. A well-developed and smartly run SOC can greatly strengthen the security posture of any business. However, assembling and maintaining a team for this specialty service in-house can be expensive and complicated.
In order to get the same benefits with a smaller price tag, most companies choose to go with a managed SOC as a service solution. SOCaaS is a type of managed security service that uses an external team of cyber security experts. Not every managed service provider offers this solution, but you can be certain that the ones that do offer it take cybersecurity seriously.
What Does SOCaaS Offer?
Similar to managed security, SOCaaS provides a variety of notable services, including:
Management of intrusion detection systems
24/7 monitoring of computers, networks, and servers
Firewalls
Deployment and management of antivirus and antispam systems
Implementation of virtual private networks (VPNs)
Endpoint protection (EPP)
Security compliance
Endpoint detection and response (EDR)
However, SOCaaS goes beyond the traditional offerings you get from the average MSP security package. Some of these services include:
Access to analysts who identify, analyze, and resolve indicators of compromise
Assistance in optimizing cyber security processes, procedures, and policies
The sorting and prioritizing of alerts
The creation of incident and corrective action reports
In addition, the SOC team continuously evaluates your security posture to identify vulnerabilities. If a gap is found, they alert you to the problem and implement fixes immediately.
Why Is It Necessary to Have SOCaaS?
There's a strong push toward digital transformation in the business world as technology enables better efficiency and productivity. However, as organizations take advantage of the cloud, devices, collaboration tools, and more, the higher risk is of becoming a cyber attack victim. A single data breach not only compromises your network, but it can also cause significant collateral damage in the form of fines, ruined reputation, and data loss.
The analysts behind your SOC solution are determined to do everything in their power to prevent an outcome, like a data breach, from ever occurring. To accomplish this mission, they implement security procedures and deploy various security tools. By gathering information from all of your security measures, they are able to gain advanced insight into your network. This allows them to take the appropriate steps to mitigate trouble as soon as any abnormality is detected.
Although many companies have managed to stay safe before the creation of SOC, the growing severity of threats is changing what's needed. Having a SOC is essential to maintaining a strong security posture.
What Are the Benefits of SOCaaS?
The old saying, "It's better to be safe than sorry," is very applicable to business. While it's possible to stay safe without advanced security measures, why would you risk it with so much to lose? A SOCaaS can keep you protected from even the worst cyber threats. Here are just a handful of benefits SOCaaS offers:
Asset centralization: An SOC centralizes the information from your entire digital infrastructure. This provides a real-time overview of your IT, making it easier to track threats.
More trust: As a business, you possess the sensitive information of customers and employees. By investing in an advanced security service, everybody can feel a little safer.
Collaboration: Strong cyber security requires every department of your business to work together. As the company and SOC work toward a common goal, communication, and coordination are improved.
Higher awareness: The more visible your infrastructure is, the easier it is to reduce risks. Your SOCaaS team gives you all the information you need about your network security so you can make smart security decisions.
With the dangers of financial loss, network interruption, and reputation damage, the benefits of SOC are more apparent than ever before.
Who Benefits the Most From SOCaaS?
Is SOCaaS a solution that's meant only for certain types of businesses? What size company would benefit the most from SOCaaS? What if I already have an IT department that's in charge of my organization's security?
SOCaaS is a service that's beneficial to any business, regardless of what your company does or how big it is. Smaller companies find SOCaaS useful because it gives them access to all the services of an internal SOC. Bigger businesses that can afford their own IT departments use SOCaaS to supplement their internal team. While medium-sized organizations fall anywhere in between.
Start Enjoying the Benefits of SOCaaS Today
Third Wave Innovations is an MSP that specializes in cyber security. We offer a wide range of services to keep your infrastructure protected at all times. Our SOCaaS solution uses advanced security strategies to thwart cyber threats before you even know they're there. From 24/7 monitoring to breach detection, we provide everything your business needs to stay secure.
Contact us to learn more about this topic and our other security services.